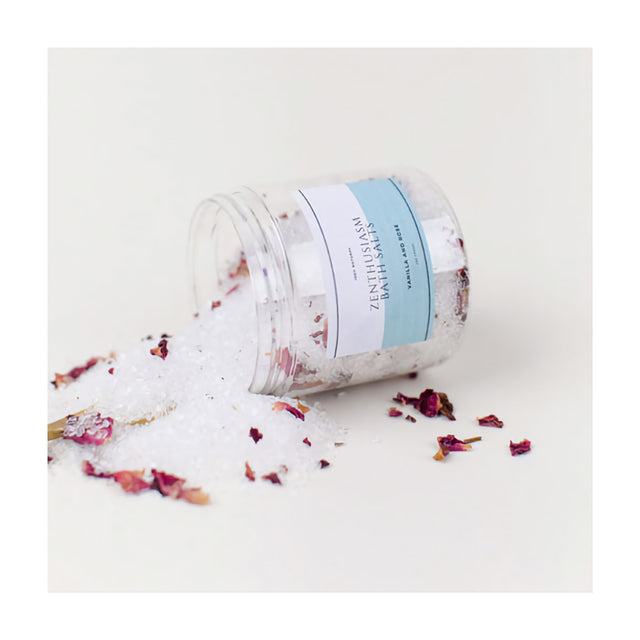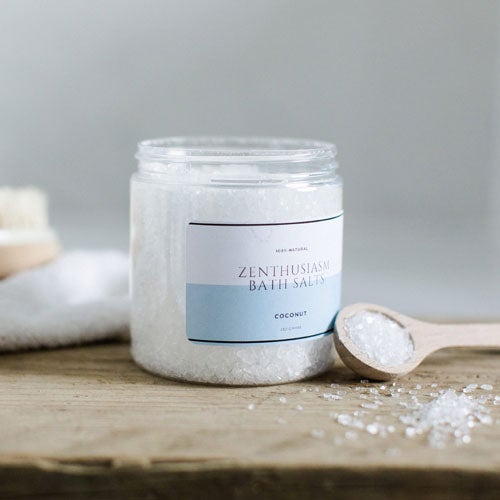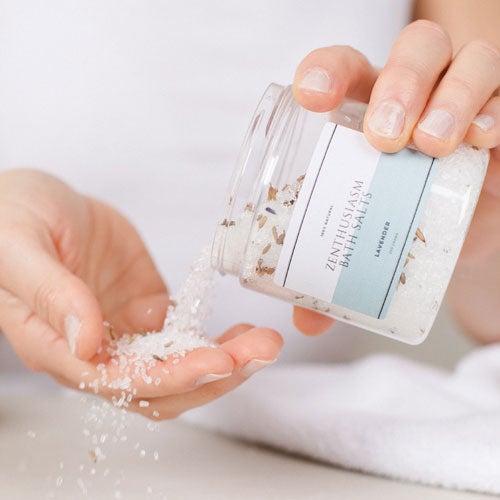 A hot bath is good for the mind, body and soul, and these bath salts from Zenthusiasm help as a muscle relaxant. The scent gives you an enjoyable, exotic bath experience.
We recommend you use bath salts once a week to help balance your PH levels.
Usage: 1-2 spoonfuls in a warm bath.
Made from Epsom salts, bicarbonate of soda, coarse sea salt, natural oils, and real botanicals.
250g.