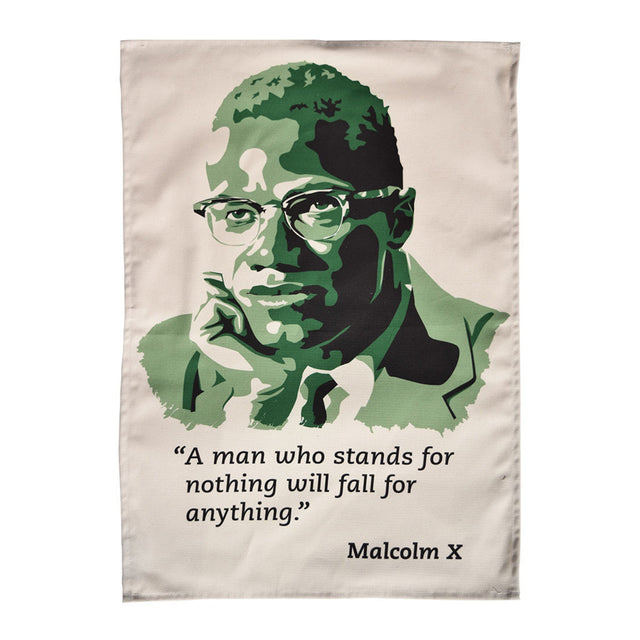 'A man who stands for nothing will fall for anything'. So said Malcolm X (1925-1965), an African-American muslim, minister and civil rights activist, best known for his advocacy for the rights of Black people and his indictment of White America in the harshest terms for its crimes against Black Americans.
He has been called one of the greatest and most influential African Americans in history. He was assassinated in 1965.
This tea towel is made from sturdy, half panama weave, unbleached cotton, and it's designed and made in the UK. The special inks used to print this design mean that its colour will last in the wash.
Use it for its original purpose or frame it and hang it on a wall.
Size: 48cm x 70cm.